The Collection
The Julius Baer Art Collection encompasses over 5,000 works spanning a wide array of media. Paintings, sculptures, photographs, videos, graphics, and drawings are displayed in Julius Baer's meeting rooms, staff restaurants, offices, foyers, and corridors around the globe. Established in 1981 by Hans J. Baer (1927-2011), the Collection was inspired by his belief that art in the workplace presents a wonderful starting point for conversation. Today the works continue to engage and intrigue both employees and visiting clients alike.
We have an eye for art
The Julius Baer Art Committee is responsible for the acquisition of new pieces for the ever expanding Collection. With varying professional backgrounds, members of the committee are linked by their common interest in the visual arts. Cinzia Sanvido, President of the Julius Baer Art Committee, explains, "What distinguishes us from other institutional collections is also the composition of the Art Committee. Apart from the art unit, it also includes five bank employees. This combination of minds always creates interesting exchanges of ideas and opinions."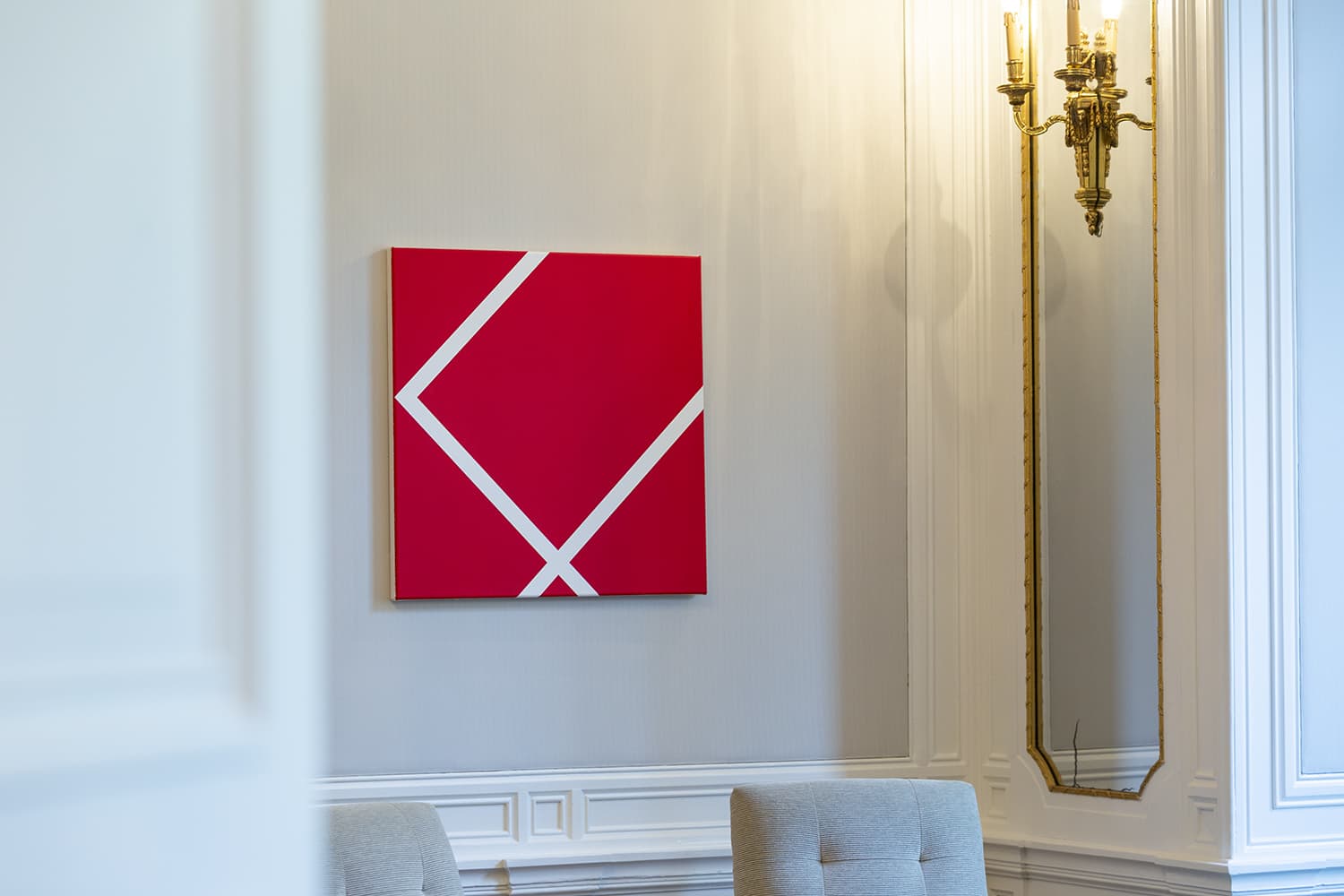 Francis Baudevin (*1964), Film 4, 2015, acrylic on canvas, 65 x 65 cm
Our approach
The Collection works to promote the visual arts in Switzerland and specialises in works by contemporary artists of Swiss nationality, or those who live and work in Switzerland. In line with Julius Baer's entrepreneurial and innovative spirit, the Collection focuses on supporting up-and-coming artists, following them throughout their careers, to develop an exciting and diverse collection.
A main focus is placed on the quality and innovation of the artist's work and how he or she has developed within their own artistic approach. Barbara Staubli, Curator of the Collection, explains, "Our strategy is to keep an eye on young artists who have gained some interest and who time and time again demonstrate their creativity. From that point, we follow that artist and will purchase more works as they develop in their career to round off their oeuvre." In doing so, the committee develops a unique relationship with the artists and gains a deeper insight into their artistic aspirations and vision.
The Collection features works by some of Switzerland's most important contemporary artists, including John Armleder, Silvia Bächli, Lutz & Guggisberg, Markus Raetz, Pipilotti Rist, Ugo Rondinone, Roman Signer, to name but a few.