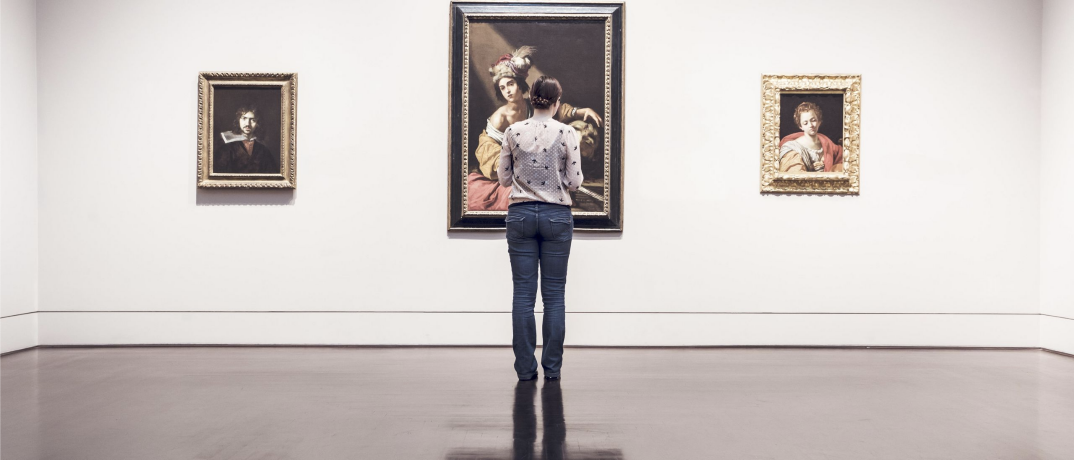 The art market is evolving to embrace new trends, digital advancements, and young, experimental artists. Rebecca Jennings from the Fine Art Group explains them all.
The art market is often viewed through the romantic lens of great art collectors like Peggy Guggenheim, patrons who contributed to huge cultural movements – in some ways as much as the artists themselves. These people are regarded not simply as 'buyers' but as mavericks who emboldened and enabled artists to explore the further reaches of their creative drives, forever altering the artistic landscape.
Added value
While a collector's influence on an artist's (or many artists') work has certainly not decreased, it has changed the shape of its impact. Some of the most instrumental art buyers in today's market are not approaching art purely as academic or aesthetic pleasure, nor even for artistic passion – they are treating it as an asset. These art buyers are not only individuals but in many cases corporate entities building a portfolio of art as a means of diversifying their businesses' assets.
In recent years, art has started to be seen as an asset class in its own right. Just as some invest in classic cars, wine, or property, others are investing in sculpture, paintings, and video works. The 2017 Deloitte Luxembourg and ArtTactic Art & Finance Report states that 86 per cent of art purchases were motivated by collecting with an investment view.
Whereas once it was considered poor taste to discuss art and finance in the same room, artworks are now being used as a value store. It is with this change of perception that art advisors have emerged. If you are looking to collect art as an asset, it is not enough to simply like the art, you must also fully understand its value or you risk being landed with a sunk cost.
Out with the old, in with the new
With collectors being increasingly led by value, the art market has evolved beyond recognition with subsidiary businesses emerging alongside it, changing the infrastructure of the art market. One example of this is the art fair industry, while a more recent development has seen the emergence of online art platforms. In addition, the art-backed lending market has gone from strength to strength, giving investors the opportunity to gain liquidity and potentially invest elsewhere, and galleries and dealers the option to take out loans on stock that it is too early to sell so that they can continue trading.
Each new business offshoot affects and shifts the market, and thanks to these huge developments the art world has had to adapt. While demand for the traditional and historical remains strong, the most lucrative section of the market has shifted towards contemporary art. Works by great Impressionist or Modern artists such as Monet or Picasso might seem the obvious choice, but most of their finest works are already owned by public or private collections and therefore the paintings available on the market are rarely of the highest quality or value and have often come up for sale more than once. As a result, collectors are turning to fresher works, buying pieces that are coming to auction for the first time or directly from galleries or art fairs.
It is not only the art market that is championing emerging and contemporary artists. Philanthropy within the art sector is also evolving to reflect the changing face of artistic expression. We are all familiar with major collectors making public donations to museums, funding new wings of galleries, or allowing access to their private collections, but individuals, and also business and foundations, are now building collections, hosting exhibitions, and working with new talents to help support their creative development.
The Julius Baer Art Collection is one such example. While the collection began back in 1930, the past 35 years have been dedicated to acquiring young, contemporary art as part of its philanthropic strategy to support up-and-coming artists with a Swiss connection. Acquisitions are made not as financial, but rather cultural investments, as they give young talents support and visibility at this crucial early stage. The collection, which boasts more than 5000 pieces, now features some of Switzerland's best-known artists.
Time to develop
One such artist is Christian Marclay. Attracted by his innovation and creativity, the Julius Baer Art Committee acquired one of his early works in 1998. Over the years his oeuvre demonstrated an exciting artistic development, and with the 2010 piece 'The Clock', Marclay became a contemporary art world sensation, winning the Golden Lion award at the 2011 Venice Biennale. When Julius Baer first acquired one of Marclay's works, he was a relatively unknown artist, and his success since then illustrates how significant this type of philanthropic support can be for a young artist's career.
Marclay's career is also an interesting example of how the art market has embraced new creative trends. His video art is a great example of a person working in a contemporary medium, challenging the conservative view of fine art and thriving thanks to the art market's forward-thinking approaches. It is this flexible approach that will ensure that the art market, along with its growing number of offshoot businesses – art advisory, the artbacked lending space, and online platforms in particular – will continue to thrive in years to come. Far from being an industry of dusty, gilded frames and even dustier collectors, the art market is evolving to embrace new trends, digital advancements, and young, experimental artists.