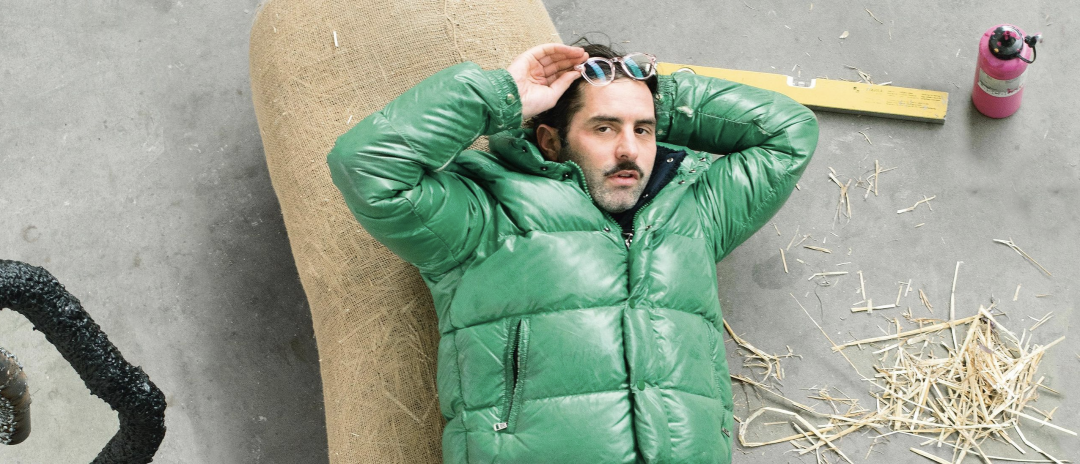 David Renggli in his studio
Agricultural rope. Straw cast in bronze. The Swiss artist David Renggli is no stranger to using unexpected materials to create his humorous and poetic works. In an interview at his studio outside Zurich, Renggli describes his inspiration and process, and shares the one thing he plans to avoid in future.
David Renggli pulls a book from a repurposed sculpture pedestal that is now an overflowing bookshelf. "I like the idea of these," he says, opening the book to a page of photographs. "They're sculptures, and a sculpture is an iconic way to represent a person, but instead of being inviting, they are designed to scare others away."
Renggli is referencing scarecrows – ominous human effigies that are traditionally used to scare birds away from crops. Although straw is not the most obvious of mediums, he was drawn to it. "I've used it in several of my pieces because of its composition, and its presence appears accidental. I also like its connection to romance; two people together in the straw."
Renggli decided he wanted to use straw as the basis for a 'scarecrow portrait' finished in cast bronze: "I went to a foundry and asked if they could replicate my straw sculpture using bronze. They laughed and said 'no way'. Two months later they called me and said they were so intrigued by my request that they had figured out how to do it." One of the finished sculptures of this series was recently acquired by the Julius Baer Art Collection.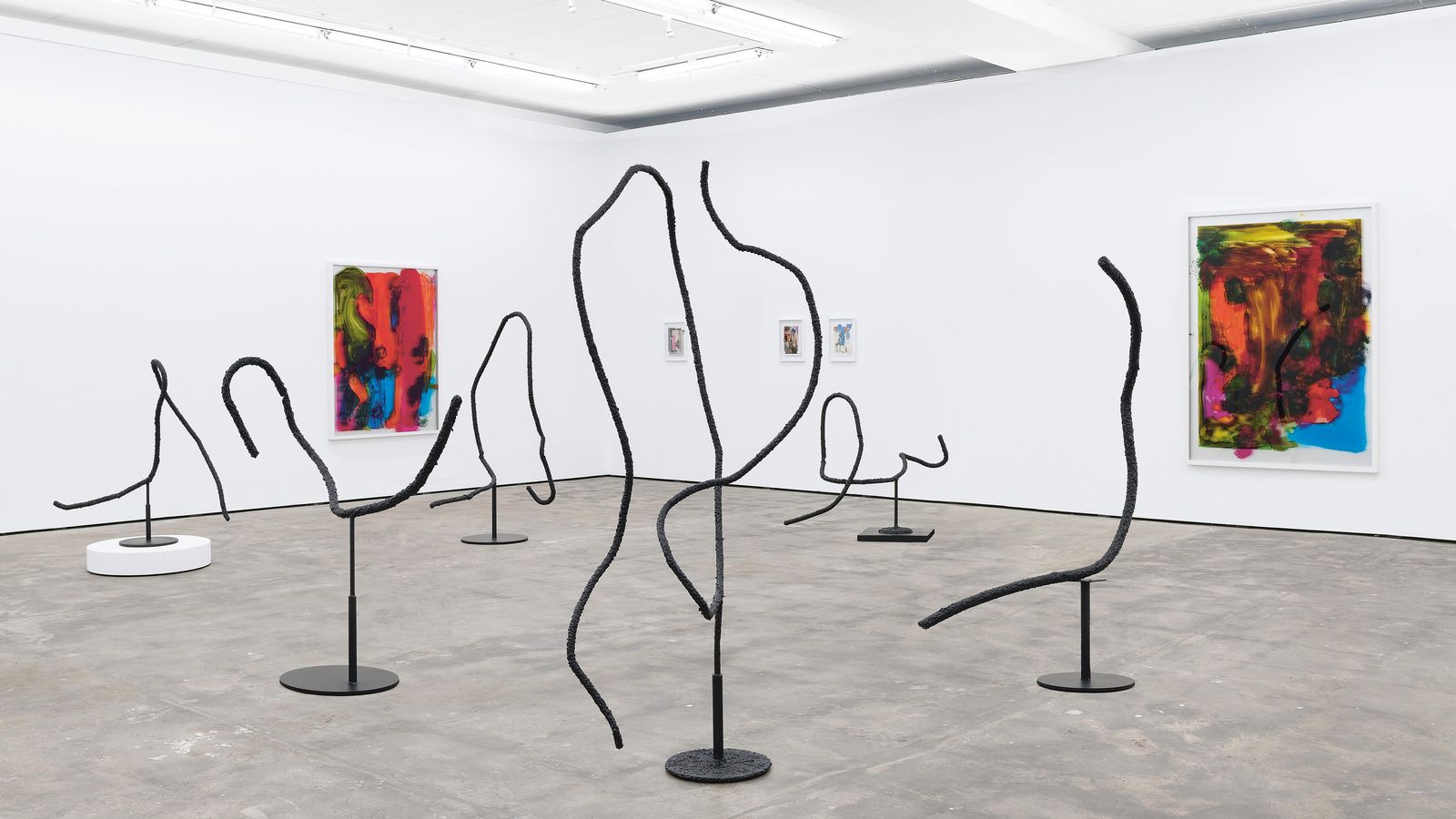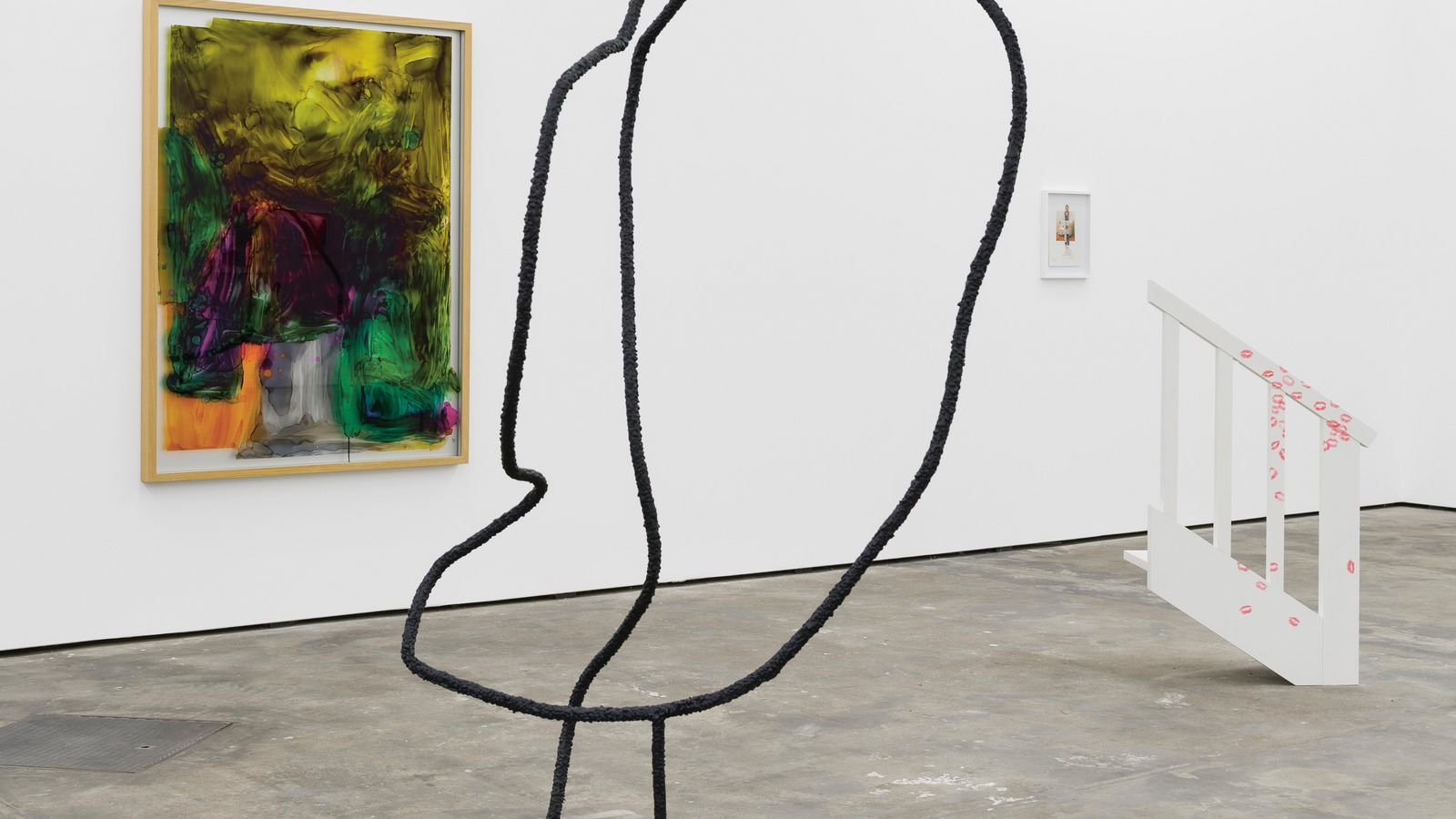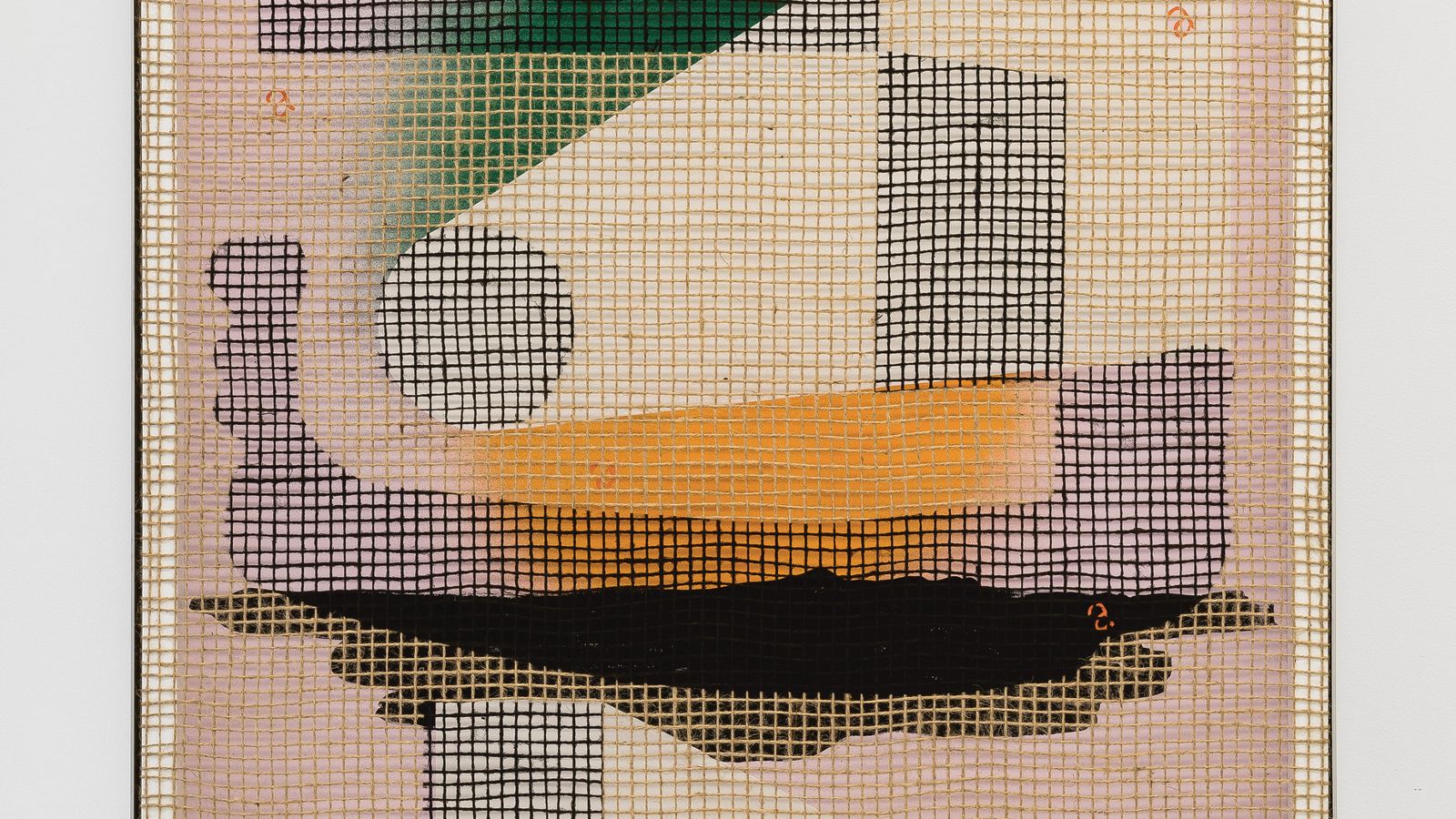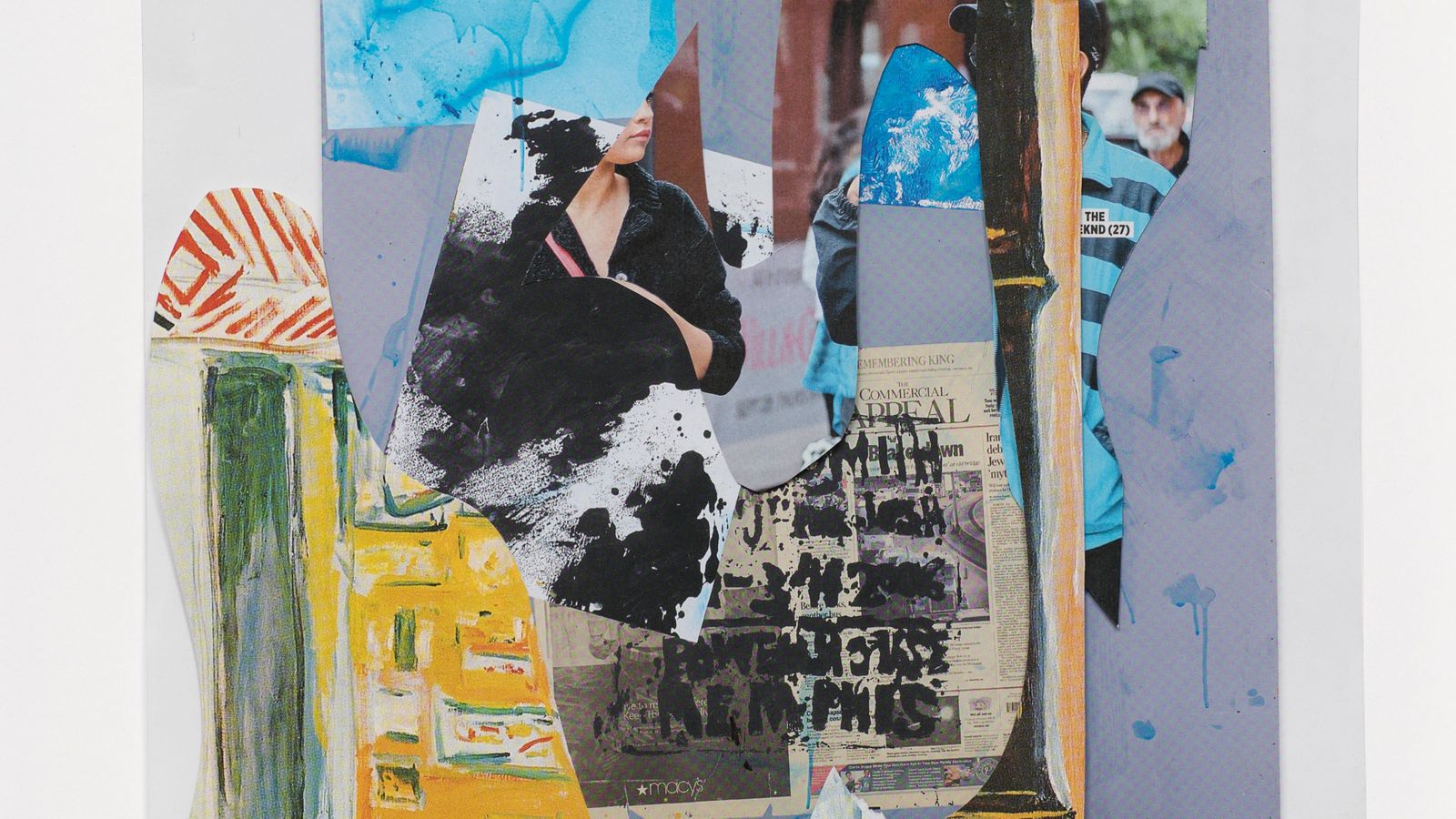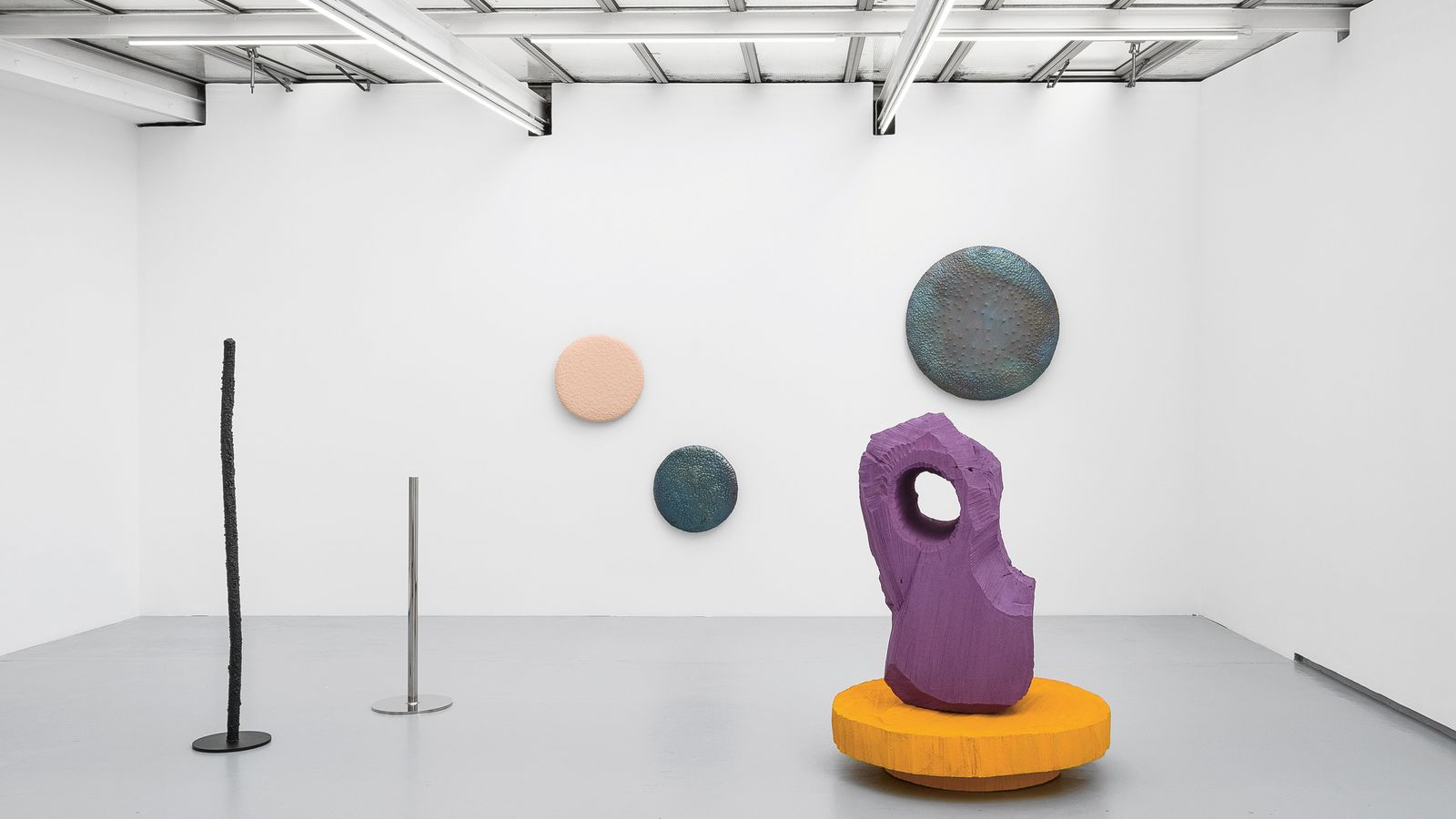 The artist stands in his bright and lofty studio in Bülach, Switzerland, dotted with works in various states of completion. His series of 'Desire Paintings' was inspired by a drive through the Swiss countryside and shares many textural similarities with the untitled bronze sculpture.
"I saw this meshed rope material that farmers use in their fields to trap moisture for plants," he says. "It resembled a blow-up of a canvas, so I started to work with the idea of the mesh as a canvas. That is when I noticed the real benefit of this material – you can layer it to great effect to add depth to the colours behind the mesh."
Surprise, humor, and poetry
Renggli uses a playful combination of everyday objects – meshed rope and straw being just two examples – in many of his works to encourage his audience to move past their ingrained first response to these seemingly banal materials and look more closely. It is on closer inspection that the surreal combinations produce the element of surprise, humour, and poetry that play such an important role in Renggli's work.
Looking around the studio, it is clear that Renggli does not have one preferred medium. His diverse portfolio includes sculpture, painting, collage, and installation.
Art is about having the freedom and the space to do whatever you want.

David Renggli
"So, in my view, it wouldn't be good to limit yourself. I try to be as open as possible and always curious."
Aside from creating artworks, one other way that Renggli explores this curiosity is through music. Tucked into a corner of the spacious upper floor of his studio is a carpetcovered stage large enough for a small band, surrounded by speakers. Creating music in a group gives him a sense of energy and a feeling "that you're creating something bigger than yourself". It is this sense of energy and inspiration that Renggli hopes to instil in his art.
As for his future plans as an artist, Renggli's response is accompanied by a smile: "My plan is to never get bored."
Author: Zoë Wälchli