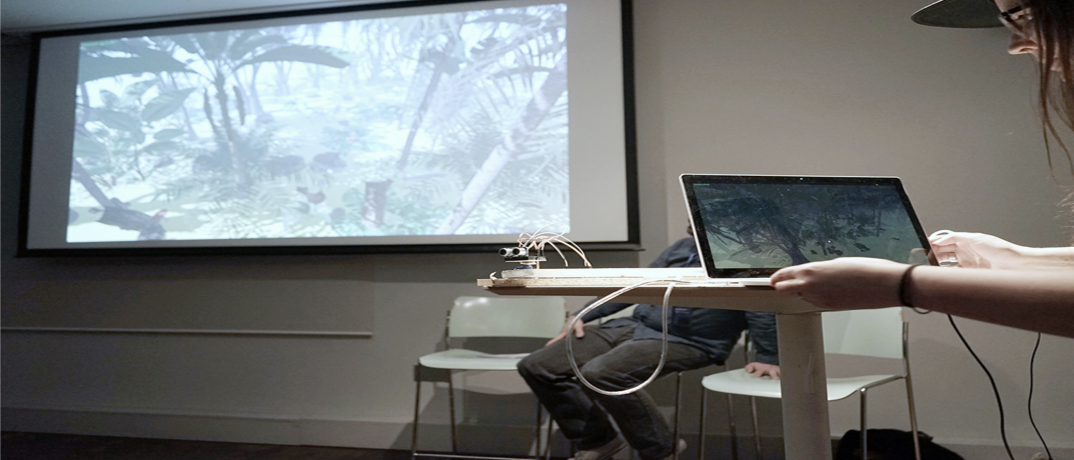 Presentation of the Post-Photography Prototyping Prize (P3) at the Photographers' Gallery in London, 2018
The Fotomuseum Winterthur and the Julius Baer Foundation awarded the Post-Photography Prototyping Prize (P3) at the Photographers' Gallery in London on 16 May 2018. First conferred in 2016, P3 is a biennial award that supports artists, creative technologists and researchers questioning the changing role of photographic media.
In this second edition, the focus was on interdisciplinarity and collaboration, bringing artists, technologists and researchers together to address specific issues that underlie the changes in contemporary photographic culture. Academics, visual artists and creative coders will join forces to reflect on social and technological transformations within current image production, distribution and consumption. Their joint explorations resulted in a series of prototypes – sketches and drafts, unfinished works and proofs of concepts, visualisations and mockups.
And the winners are...
The distinguished artists of this second edition of P3 are Tabea Iseli (Switzerland), Adam Brown (UK), and Alan Warburton (UK), which formed the team 'Generative Photography'. The winners addressed the notion that photography is less and less dependent on the material world – on light, a lens or physical subjects – delving into questions around what happens when photography is entirely simulated, virtualised or built from scratch through algorithms. In their prototype, Adam Brown, Tabea Iseli and Alan Warburton developed an interactive play-environment, focusing on a conceptual and speculative take on wildlife photography.
The jury, consisting of Nadine Wietlisbach (Director Fotomuseum Winterthur), Marco De Mutiis (Digital Curator, Fotomuseum Winterthur), Katrina Sluis (Curator of the Digital Programme, The Photographers' Gallery), Barbara Staubli (Curator, Julius Baer Art Collection) and Joanna Zylinska (Professor of New Media and Communications, Goldsmiths, University of London) awarded the prize unanimously to 'Generative Photography'. The jurors appreciated the prototype's engagement with the history of photography, and photography's kinship with other media, while also offering a reflection on the phenomenon of the photographic today, including an original commentary on the role of the photographer and the act of capture. The project contains critical elements that fully address the implications of the assigned topic – combined with a playful approach which is both subtle and subversive, demanding the audience to reflect on their position as photographic spectators and agents. Finally the team's presentation demonstrated a genuine spirit of collaboration and a sense of learning from one another.
The Julius Baer Foundation supports P3 because art has always been an important pillar within Julius Baer. The Julius Baer Art Collection now includes more than 5,000 exhibits by various leading Swiss artists. The focus is on the promotion of young talents, who are often at the beginning of their careers at the time of the purchase of their artworks. The Foundation also wants to extend this idea of support and promote areas within art that are novel, visionary, and avant-garde.