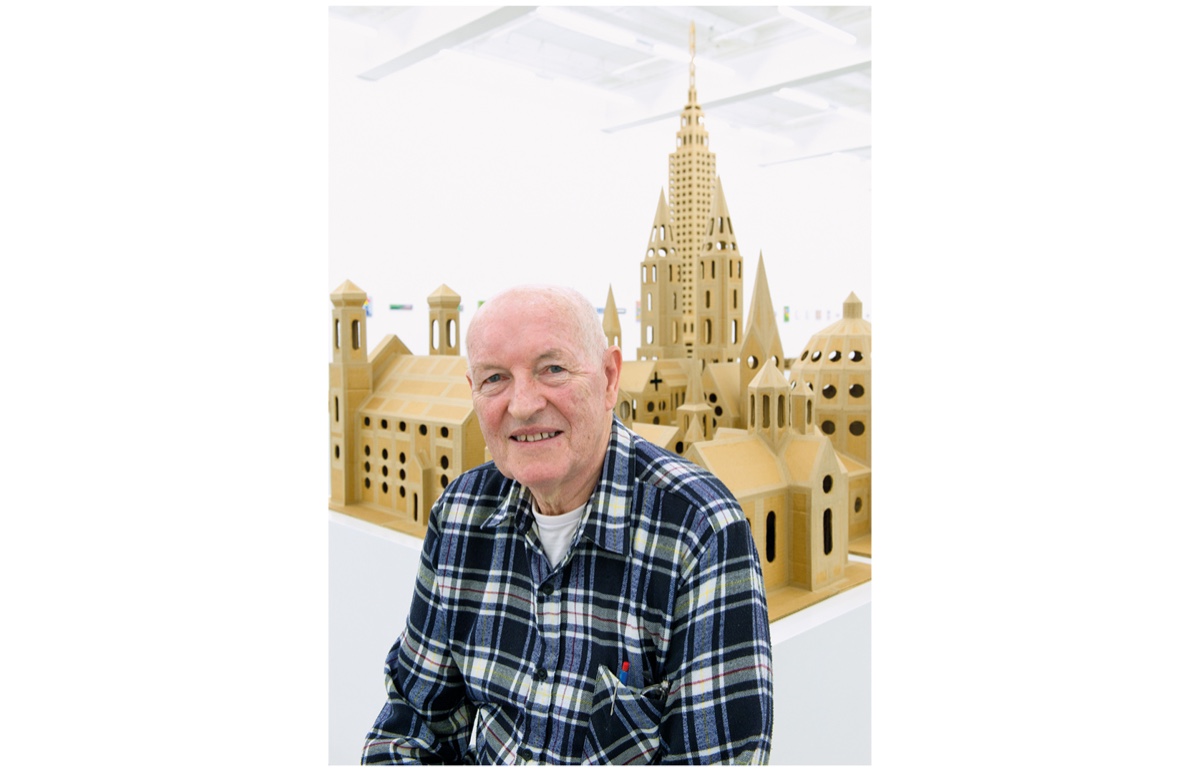 Courtesy the artist and Galerie Eva Presenhuber, photo: Gertraud Presenhuber
This year there are several institutional museum exhibitions from Bern to Vienna devoted to the oeuvre of the great Swiss artist Jean-Frédéric Schnyder. The Julius Baer Art Collection is proud to have discovered this talented Swiss artist early on in his career, and the collection is now fortunate enough to own a representative group of his works.
Coming Full Circle
Jean-Frédéric Schnyder was born in Basel in 1945 and grew up in Bern. After initially training as a photographer, his early artworks were inspired by Pop Art, but in the 1970s he dedicated himself to conceptual art. While working as an assistant at Kunsthalle Bern in the late 1960s, he presented his works in the venue's legendary 1969 exhibition curated by Harald Szeemann, 'When Attitudes Become Form', and landed himself right in the heart of the era's most important artistic activity.
Only when painting was declared dead in the 1970s did Schnyder begin to work with the medium more extensively. His heterogeneous oeuvre tackles a range of issues and is mostly divided into groups of works, featuring objects, sculptures, paintings, photographs and even installations. He swiftly made a name for himself in the art world, participating in both documenta 5 and documenta 7 in Kassel and representing Switzerland at the Venice Biennale in 1993.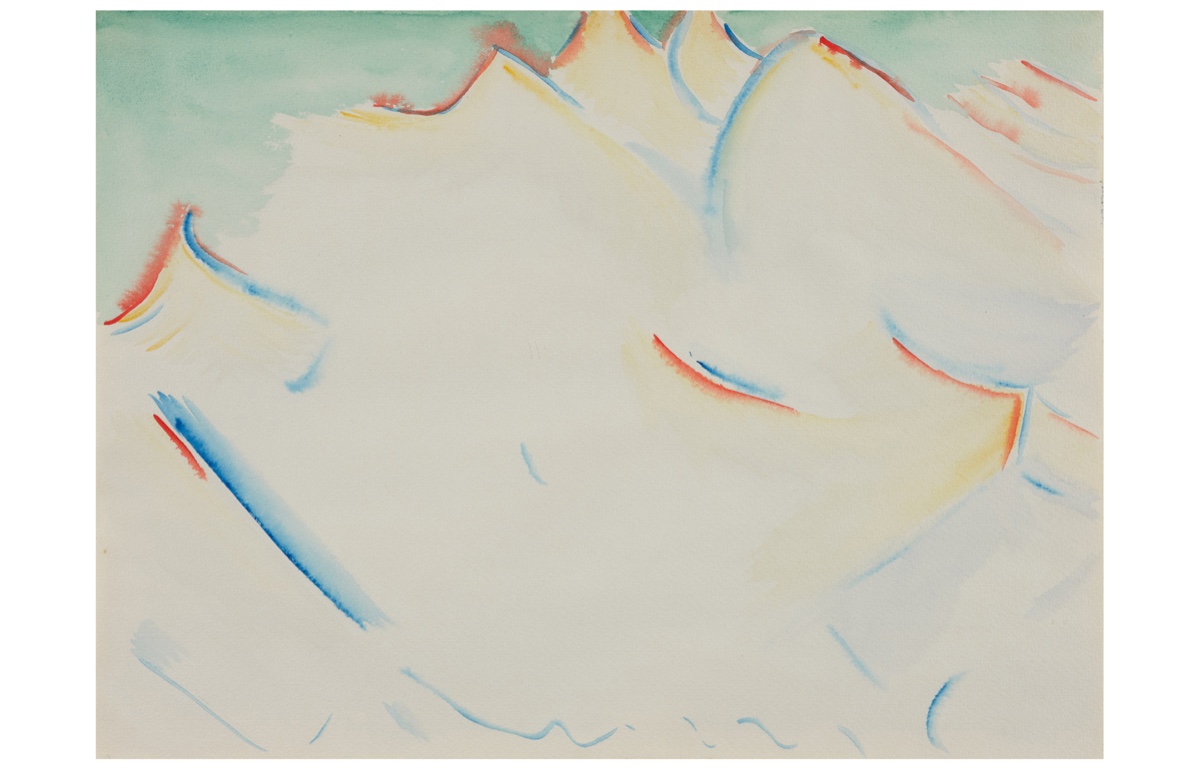 Jean-Frédéric Schnyder (b. 1945), 'Morgengold', 1974, watercolour on paper, 36 x 45 cm, courtesy the artist and Julius Baer Art Collection, photo: David Aebi
"My project is about not having any projects"
Always open-minded as to what form any given artwork might take, Jean-Frédéric Schnyder looks to everyday life for the subject matter of his paintings as well as the materials for his objects. He researches and observes things that are banal and simple – but without judging them. His canvases capture ordinary scenes or mundane picture-postcard motifs, while his objects are crafted from the remains of other works.
In the 1970s Schnyder rebuffed the dominant zeitgeist by paying ever more attention to painting, which he taught himself by practising with classical-looking small format oil paintings. This culminated in what Hans Rudolf Reust terms a "clear withdrawal from the art scene" – avant-garde to the last.
Conceptual Painting
A fascination with painting processes led Schnyder to use form and colour to work through various styles and techniques, initially producing still lifes or watercolours such as the two 1974 works in the Julius Baer Art Collection, 'Morgengold' and 'Mondscheinschlittelpartie', which convey landscape impressions and moods. The artist subsequently created numerous cycles of thematically structured works. In the early 1980s he would cycle around the Bern region and take out his easel and paint en plain air whatever he had discovered that caused him to stop and reflect – including himself as a performative insert. The resulting panoramas were known as the 'Berner Vedute'. Further series of conceptual works were devoted to waiting rooms, motorways, Lake Thun and sunsets over Lake Zug.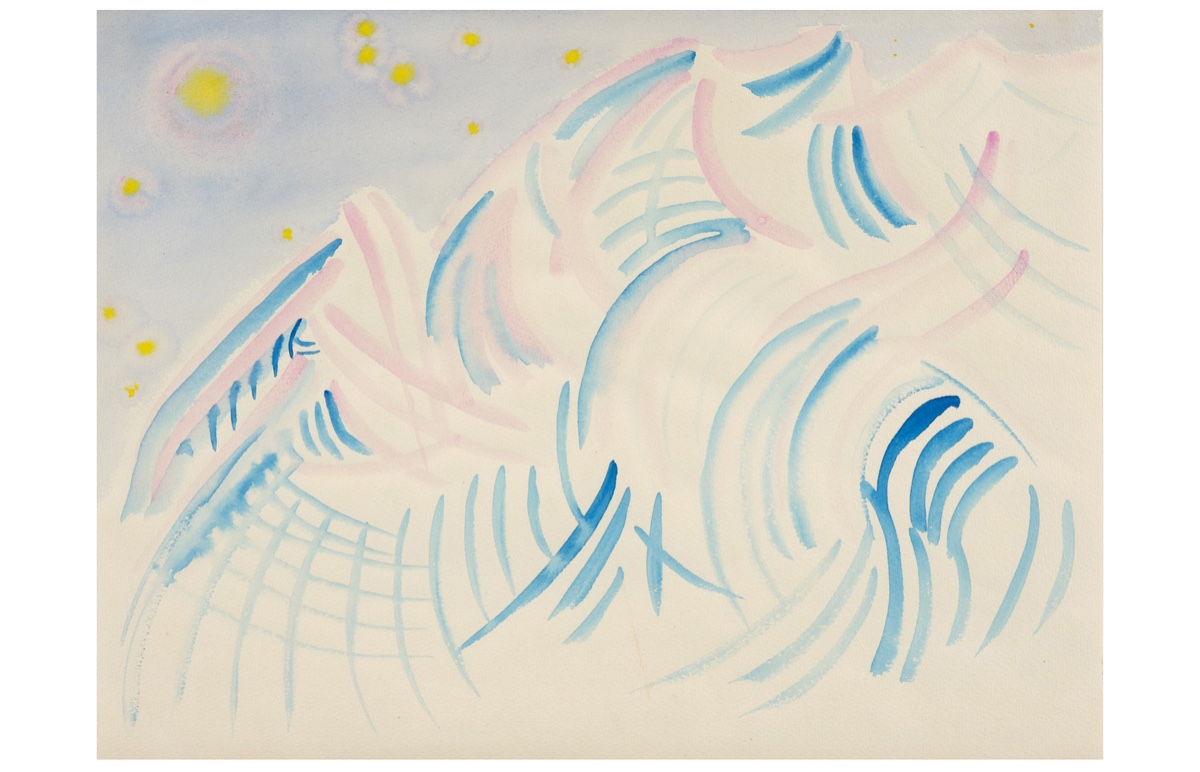 Jean-Frédéric Schnyder (b. 1945), 'Mondscheinschlittelpartie', 1974, watercolour on paper, 36 x 45 cm, courtesy the artist and Julius Baer Art Collection, photo: David Aebi
Series of Works in the Collection
Always subjecting his painting to a strict set of rules, between March 1996 and February 1997 Jean-Frédéric Schnyder turned his attention most diligently to the sunsets at Lake Zug. At his home by the lake, he committed the sunset to the canvas on a daily basis, titling each piece in this 163-part work with the precise date of its creation. The format remains the same in every case, three of which are represented in the collection. The individual paintings were completed in accordance with a clear concept: each had to be finished by the time the sun disappeared below the horizon.
Jean-Frédéric Schnyder (b. 1945), 'Sonnenuntergänge', eg 3. Oktober 1996, eg 11. Oktober 1996 and eg 6. November 1996, oil on canvas, 21 x 30 cm each, courtesy the artist and Julius Baer Art Collection, photo: Régis Golay
The collection's works by Schnyder were rounded off by the additional purchase in 2019 of the six-part series 'Kleine Bilder (E)', 2015–2019. The artist again takes up the themes of sunset and landscape, but this time executes the works in the style of colour field painting. We can only guess at what the tiny pictograms represent; the forms and colours are intensified by the reduction of painterly means. The series is part of a larger group of works which have been titled in alphabetical order. When the six small panels are not hanging in their designated sequence on the wall, they each have a uniquely designed cardboard box to call home, which is in turn housed in yet another box.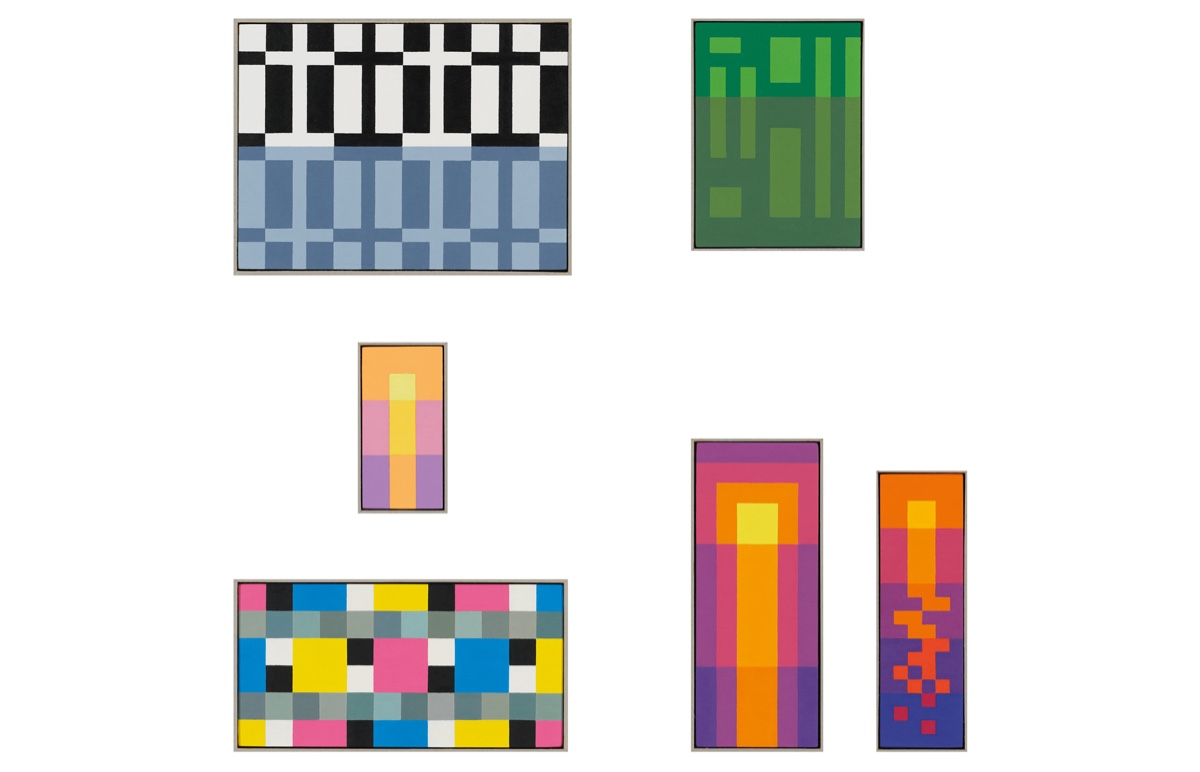 Jean-Frédéric Schnyder (b. 1945), 'Kleine Bilder E', 2015–2019, series of 6, oil on plywood, various dimensions, courtesy the artist, Galerie Eva Presenhuber and Julius Baer Art Collection, photo: Stefan Altenburger
Systematic, regulated and consistently executed: Jean-Frédéric Schnyder's visual lexicon addresses everyday subject matter while referencing painting styles and epochs from the past. In the manner of a craftsman, he paints in order to explore the technique of a specific style until he has mastered it, and in the process sparks a discourse about painting itself.
Barbara Hatebur (Translation: Tradukas GbR)